Christine Townsend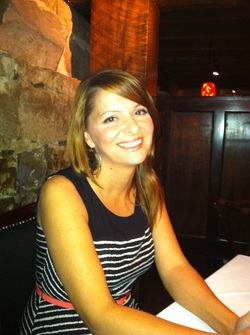 I have always loved art. I was inspired by my mother who painted with oils and acrylics as a hobby. At a very young age she taught me the basics of painting and drawing. Copying subjects with great detail was my passion.

In my late 20's I began showing my work at various local art shows and festivals which launched my career as a commission artist. I worked for years primarily in watercolors transforming photos into unique paintings. I specialized in recreating black and white photos into beautiful color portraits and color photos into classic black and white renderings.

More recently I ventured into the world of sculpting. My bobble head doll business began with a humorous gift I created for my fiance. It was a personal bobble head doll that was intended to be a joke. He brought it to his office the next day and the requests for dolls began pouring in. I have completed well over 1,500 dolls since then including well know entertainers, musicians, athletes, CEO's, comedians, etc.

So if you are looking to turn your photograph, whether it's of a loved one, cherished pet, or a house, into a unique, one-of-a-kind gift please contact me today to discuss your ideas.


---